Discovering the Power of Digital Brochure Design
Digital Brochure Design: With the changing landscape of marketing the old-fashioned paper brochure has evolved into an interactive, sleek version: The digital brochure. The digital age is transforming the way businesses communicate, so they are using the digital brochure to create an impact, captivate their audience, and provide information. The article explores the benefits of digital design. It also offers tips for creating captivating images and highlights how innovative marketing is being shaped by this approach.
A Digital Design Evolution of Brochures
A digital brochure design marks the shift away from static and traditional designs to interactive and dynamic ones. The rise of mobile devices, digital platforms, and smartphones has led businesses to adapt their marketing strategies. This is why the digital design of brochures has become popular.
1. Incorporate interactive elements, like video, animations, and links, into your digital brochures. They will engage customers in ways paper brochures could not.
2. Accessibility Digital brochures are accessible across all devices and platforms. This allows brands to reach wider audiences.
3. Create and distribute digital brochures to eliminate printing costs and distribution.
4. The digital brochure allows businesses to track the success of their marketing content.
It takes a combination of design, user-experience considerations, and interactive elements to produce a digital flyer that will capture attention. The following are some tips on how to design digital brochures with a strong impact:
1. Create a story: Each successful brochure – digital or print – begins with a powerful narrative. Create a message to be conveyed and create your content by it.
2. Engaging Visuals: Include images, graphics, icons, and other high-quality visuals that match your brand's image. Visuals can enhance what you are saying.
3. Interactive Elements: Use interactive features to create a richer experience for your users. These include videos, animations, or clickable elements.
4. User-Centric Approach: Give priority to the user by making sure there is an easy navigation system, clear calls for action, and a design that leads users through all content.
5. Consistent Branding: Keep brand consistency using your logo and color palette.
6. Responsive Design – Make sure that your digital flyer is responsive. It should adapt seamlessly to different device sizes.
7. Reduce the number of elements in your design. While interaction is essential, do not overwhelm the user with too much. Keep it clean and tidy.
Designing digitally is expected to become a key component of future marketing. Business owners are taking advantage of the versatile nature of this tool as digitalization increases. The future of digital brochures is here: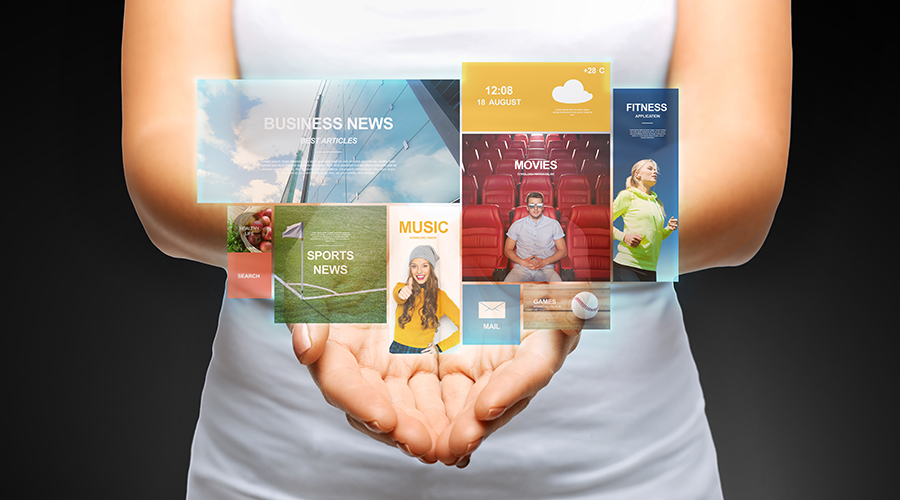 1. Eco-Friendly Option: Digital booklets promote eco-friendly behaviour and reduce waste by using less paper.
2. Digital brochures enable businesses to easily and quickly reach audiences around the globe.
3. Data-driven Insights: Analytics provided by digital marketing brochures allow businesses to optimize their campaigns based on user engagement.
4. Digital Brochures are an excellent way to interact with and capture audiences, as the consumer's preferences have shifted towards interactive material.
With the rapid evolution of the digital world, it is now essential to embrace digital brochures. Digital brochures offer a wide range of interactive tools and visuals that can enhance marketing, engage a wider audience and help make better decisions.
Marketing strategies are bound to evolve as we live in a digital world. Digital brochures offer an interactive platform with a visual appeal that is always at the forefront. A digital brochure is a tool that can be used to capture the audience's attention, communicate messages, and set the stage for marketing in the future. Discovering the possibilities of digital design can help you transform your marketing strategies into memorable experiences, no matter if you are a marketer or brand that wants to keep up with the latest trends.