Explore the Elegance in Modern Letterhead Design
A well-designed, elegant letterhead is a mark of professionalism that will never go out of style in this digital age. The art of modern letterhead design seamlessly blends innovation, aesthetics, and brand identities to produce a stunning visual statement. If you want to impress, make an impression with modern letterhead designs. We'll take a look at modern letterhead designs, their significance, and key elements.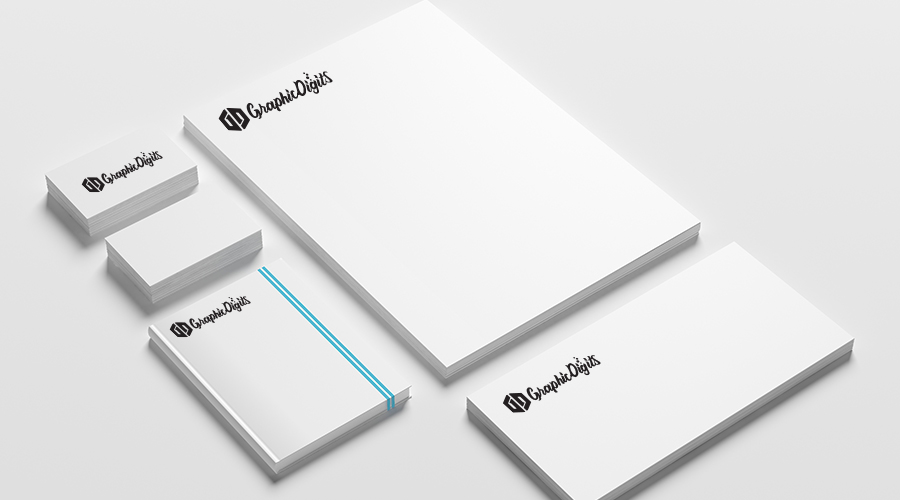 Modern letterheads embrace both tradition and innovation. This design is a perfect example of minimalist elegance, brand recognition, and technological integration. It's not only about the aesthetics of modern letterhead designs but also about making a powerful visual statement.
1. Visual Cohesion Modern letterheads align with your brand identity, creating a coherent look.
2. Professional Impression: This design is sleek and modern, which exudes professionalism. It builds trust in recipients.
3. Design with an innovative touch: Many modern designs include digital elements, such as social media icons or QR codes. They combine technology and aesthetics.
Designing modern letterheads is a dance between typography, minimalism, and creativity. Now let's explore some of the key elements that define modern aesthetics for letterheads.
1. The layout is clean and minimal.
Simple design is at the heart of contemporary design. Uncluttered message canvas created by a layout that is clutter-free and has plenty of space.
2. The impact of Typography
You should choose fonts that are both easy to understand and reflect the personality of your brand. Professional typography is important for the appearance of your brand.
3. Subtle branding integration
Include your brand logos and colors in your design to enhance your branding without overpowering the look.
4. Contact details for strategic contact
It is important to place your contact details aesthetically while preserving the integrity of the design.
5. Digital Elements
Modern letterhead designs often include QR codes, icons for social media, and other digital elements to give recipients more ways to interact.
Color Psychology: Select colors that will evoke emotions you want and are in line with the brand's identity.
Whitespace mastery: Make the most of whitespace for a more balanced, focused design. This will improve readability.
Responsive Web Design: Your modern letterhead should be able to translate across print and digital formats.
Interactive Engagement Experiment with interactive elements that encourage online connections.
Your Letterhead can be a modern expression of sophistication
In the digital world, a modern letterhead can help you make a lasting impression.
Modern letterheads are a blend of professionalism and aesthetics that bridges tradition with modernity. The power of design is evident in the way it can communicate not only messages but also values, identities, and commitments to excellence. Modern letterhead design can transform a simple communication or official document into an artistic masterpiece. If you want to have an impact as an entrepreneur or freelancer, modern letterheads are the way to go. Your creativity will flow when you design designs that capture, resonate, and accurately reflect your brand. As a modern-day letterhead commands attention at the top, so should your design. Make your mark by combining style, innovation, and contemporary sophistication.