Letterhead Graphic Design: An Art Form that Elevates Communication
Letterhead Graphic Design: Modern business is all about digital communication. In this age, letterhead with a beautiful design will always be a touch of elegance that embodies authenticity and professionalism. The letterhead serves as a showcase for your company's brand and identity. Let's explore the art of letterhead design. Here, functionality is combined with creativity to create an impressive visual. Here, we will examine letterhead graphic designs and see how they can improve your brand's communications.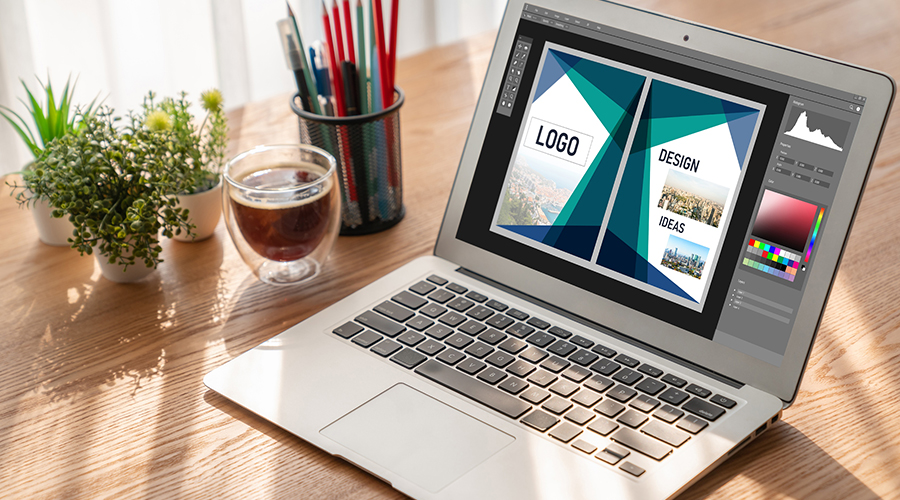 1. Brand Identity Unveiled: Visual introduction
As soon as the recipient sees your letterhead, they are introduced to your brand. Your brand logo and typography are featured in the letterhead's graphic design, which creates a strong connection. Before the recipient has even finished reading a word, you can convey to them your brand's values and professionalism.
2. Harmonizing Components: Letterhead Graphic Design
Letterhead graphic design is an orchestra of design components that work together harmoniously to create one cohesive design. While your brand logo is at the forefront, typography, and color choices will dance around this. Make sure that all of these elements are in harmony. Typography should be legible and colors should match your brand personality.
3. How to craft the right message using typography
Typography has its language, which speaks volumes about the style and tone of your brand. Let's face it, letterheads are a great way to play with typography and align your personality with the brand. Typefaces set the tone in your communication, whether you choose a classic sans-serif font or a classical serif font to represent a traditional firm.
4. Brand Brilliance, A Visual Signature
It's more than just design. Your logo represents the brand. Letterheads often feature the logo prominently. In letterhead graphic design, the logo is a key element. It creates an anchor for the entire layout and establishes a relationship between the written word and visual identity.
5. Color Palette Magic – Evoke Feelings
The colors can convey feelings without having to use words. The color scheme of your brand is essential in graphic letterhead design. Pick colors that represent your brand, be it calming blues for financial institutions or bright reds for creative agencies. Brand recognition is strengthened by consistency in color selection.
6. White Space Wonder: Enhancing Readability
It is important to use white space in design. This space also called negative space enhances visual appeal and readability. In letterhead graphics, white space is used strategically to allow breathing room between the elements. It makes it easier to read the content and keeps the design uncluttered.
7. Letterhead Graphic Design: Creative Elements for Adding Flare
Letterheads are a perfect place to showcase your company's personality. Even subtle watermarks or patterns can enhance the look of a design without adding too much complexity. The creative touches you add show off your attention to detail.
8. Consistency Across All Collaterals: Brand Cohesion
All collateral should be consistent with your brand to reinforce professionalism. To create an integrated experience, letterheads should match your other branding material. Consistency enhances recognition, regardless of whether you're using business cards, envelopes, or digital assets.
9. Multilayered approach: depth and dimension
Printing technology advances allow for multi-layered graphic designs on letterheads. Letterpress printing, letterpress embossing (or debossing), foil stamping, and other techniques can give your design depth. These tactile improvements create a sense of experience with the recipient.
10. Letterhead Graphic Design: Beyond Print: Digital Adaptability
Today, the letterhead graphic is more than just a print. Make digital copies of your letterhead to use in emails and electronic documents. By using digital adaptations, you can ensure the consistency of your visual brand across different communication channels.
11. Watermarks & Logos for Subtle Branding
Letterheads can benefit from subtle branding techniques, such as watermarks. You can use a very faint logo or element of your branding in the background. These small touches will help to reinforce the presence of your brand, without taking over.
12. Eco-Friendly Design Considerations
Eco-friendly design options for letterheads are a great way to show your commitment to sustainability. Use recycled or sustainable papers and print using environmentally friendly methods. It can make a great impression on recipients if you show your support for the environment in your designs.
The letterhead is more important than it appears. It represents your company's professionalism, attention to detail, and ethos. When you combine visual elements, such as typography with color palette and logo integration, your design speaks for itself before the receiver has even read one word. It doesn't matter if it's harmony in design elements or impact from your brand colors. Or a subtle touch of creativity. All of these aspects contribute to a unique letterhead. When you're embarking on your letterhead graphics design journey, don't forget that every color choice and stroke can help to improve the brand's message in business.