The Artistry of Graphic Design letterhead
Graphic Design Letterhead: Business letterheads serve as more than a simple practical tool. They are also the visual representation of your company's brand, an indication of professionalism, and space for creativity. It is the harmonious blending of graphic design with letterhead that turns the every day into the exceptional. The use of graphic design on letterheads is a powerful way to communicate a message, regardless if you are a business person, a creative pro, or an individual. In this article, we explore the exciting world of graphics design letterhead. Learn its significance, discover key design components, and see how you can infuse artistry into your words.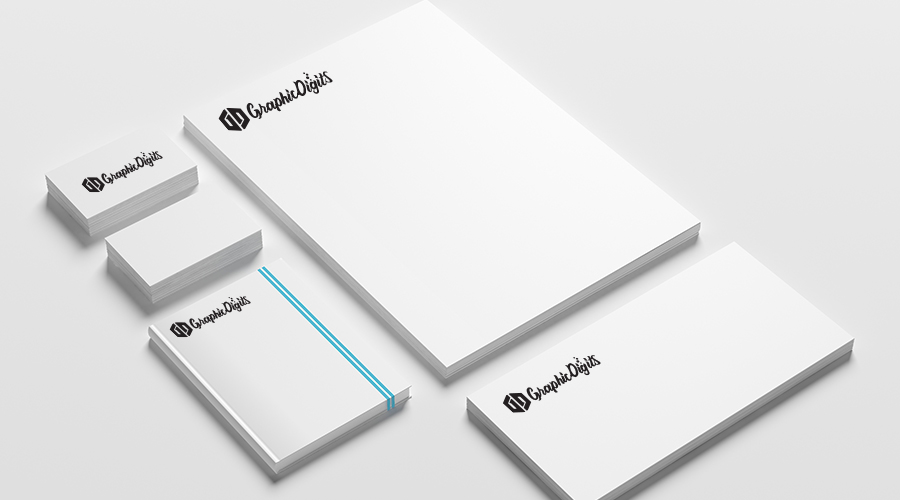 The power of graphic design letterheads goes far beyond its utility. This tool bridges both the visual aesthetics gap and that between effective communication. Why graphic design letterheads go beyond mere design: They are a powerful statement of your identity and creativity.
1. Visual identity reinforcement: Graphics design letterhead enables consistent branding to reinforce the brand's visual image.
2. Creative expression: Use design elements to communicate your brand's uniqueness, including typography, colors, and images.
3. Professional Impact A well-designed, professionally designed letterhead can add credibility and professionalism to your correspondence.
It is a combination of creativity, design principles, and branding. Let's examine the fundamental elements that define artistry in graphic design:
1. Visual Branding Integration
Letterheads can be designed to incorporate the logo, colors, typography, and other elements of your brand seamlessly. This helps to increase your brand recognition.
2. Picture and illustrations
Use images or illustrations to reflect the brand's personality. These visuals bring depth and intrigue to the design.
3. A Visual Element: Typography
Select fonts in line with the brand's character. Typography communicates emotions and sets the tone.
4. Layout and Harmony in Composition
Layout your design in a way that is visually pleasing and makes it easy for the recipient to follow. The placement and purpose of each element is important.
5. Whitespace as an Element of Design
Thoughtfully utilize the whitespace to produce a neat and uncluttered look. It enhances the visual appeal of your design and makes it easier to read.
Storytelling Visuals: Incorporate images that tell a narrative and evoke emotions related to the brand.
For a consistent brand, ensure that your design is in line with your visual guidelines.
Unique Stamp: You can add a special design element to make your letterhead stand out.
Responsive: Check that the graphic design of your letterheads is readable on all types of media, both print and digital.
Use Graphic Design to Add Creativity to Your Letterhead
It is an excellent way to transform your message into beautiful art.
A graphic design is a letterhead that embodies the phrase, "First Impression Matters." Visual letterheads are a way to leave a mark and a place where professionalism meets creativity. Graphic design letterheads are a great way to represent your brand, and can even be sent with official correspondence, such as letters, reports, and proposals. Take advantage of the combination of letterhead and graphic design, whether your business is looking for distinction, your creative mind wants to show off your vision or you just want to voice your opinion. As you create letterheads, let your creative juices flow. Create designs that are memorable, and resonant, and express your brand's identity in every stroke. In the same way that a letterhead sits at the top, so should your design. It will speak volumes to the recipients about the professionalism and excellence of your company.