Uplift your brand: Crafting an appealing company letterhead design
Company Letterhead Design: The purpose of a letterhead is not only to communicate with clients. A well-designed letterhead can be a powerful visual tool to represent your brand and its professionalism. It is important to consider every aspect, including the font and placement of your company logo. Here we will discuss the significance of your company's letterhead and how you can create an impressive and eye-catching design.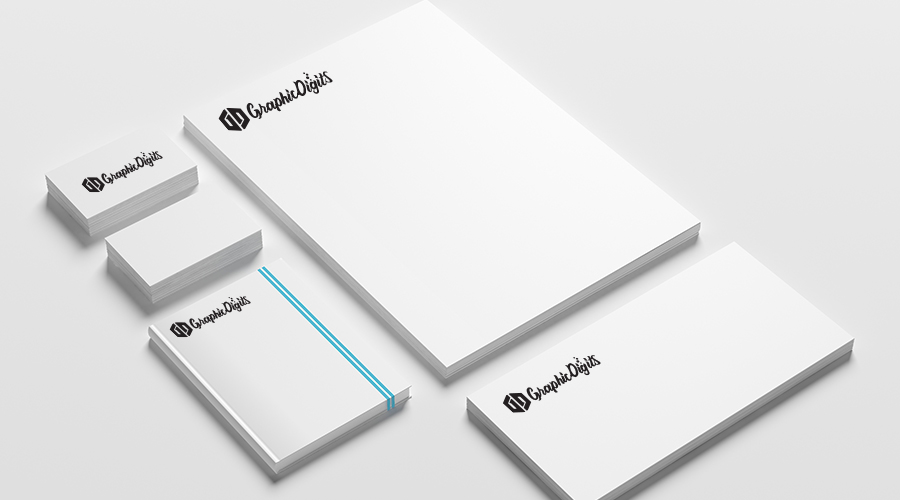 1. The Company Letterhead – The Foundation of Professionalism
Your company's letterhead represents more than just an ordinary piece of paper. It is also a statement of trustworthiness and professionalism. Letterheads are often the very first impression a client has of your brand. They set the tone for any subsequent communications. Your brand's image is reinforced by a well-designed, high-quality letterhead.
2. Brand Identity Integrated: Integrating Your Logo
To make your logo shine, your letterhead should be designed in a way that allows it to do so. It is important to integrate your logo into the letterhead design visually and strategically. On the top portion of the letterhead, the logo serves as an anchor to your brand.
3. You need to use consistent and readable typography
Typography, the unheralded hero of communication, is essential. You should choose fonts to reflect your personality and brand values. Consistency across your letterhead will enhance readability. Opt to use a clear and easily read font in the body text.
4. Color palette harmony and brand alignment
Colors can be powerful communication tools. They can inspire emotions or convey a message without needing to say a word. Letterhead color schemes should reflect your brand. Consistency creates an identity that is cohesive and enhances your brand.
5. Contact Information: Important Details
Contact information is essential for any company letterhead. Include your name, company address, phone, email, and web address. These details should be arranged in an easy-to-access manner.
6. Create Visual Hierarchies with Layout and Composition
Layout is key to effective communication. Make a visual order that leads the recipient from your logo to contact information. You can establish the order by using alignment, space, and font size.
7. White Space Utilization: Enhancing Aesthetics
This design element enhances both aesthetics and legibility. Don't overcrowd the letterhead of your business with too many elements. The use of whitespace strategically allows for the design to breathe. It is visually appealing.
8. Consider Subtle Logos: Background Elements, Watermarks.
Include subtle branding features like background patterns and watermarks. These elements will give your letterhead a sophisticated look without taking over the text. Use them tastefully to enhance your design.
9. Digital Adaptability: Beyond Print
Letterhead designs must be adaptable in today's digital world to include electronic signatures, emails, and documents. It is important to create a digital design that preserves the letterhead's original integrity, while still ensuring it can be read on screens with different sizes.
10. Consistency: Company Letterhead Design
You should ensure that your letterhead is consistent with the rest of your branding material, like envelopes, cards, and digital files. A consistent design will reinforce brand recognition, professionalism, and consistency across all touchpoints.
11. Professionalism and trust: Impression that last
The professionalism of a professionally designed letterhead is immediately apparent. You can assure your clients that they will be dealing with a trustworthy entity. In the corporate environment, these traits can create the foundation for successful business partnerships.
12. Beyond Communication: A Marketing Opportunity
A subtle but effective marketing strategy is your company's letterhead. Add a tagline or even a simple mission statement that captures your brand essence. This add-on reinforces and communicates the brand's messages.
13. The Differentiation Design Stands Out
Although maintaining professionalism on your business letterhead is vital, it can still make a statement. Utilize unique colors or designs to separate your brand. Slight deviations from the norm will make your brand memorable.
14. Quality Assurance: Print Quality is Important
When printing letterheads for your business, be sure to ensure that colors and other elements of the design translate correctly from the digital world into the actual print. Select high-quality paper and use professional services for printing to get a perfect final result.
15. Reflecting on evolution: Adapting growth
Letterheads are designed to evolve along with your company. It is important to have a letterhead design that accurately reflects your brand.
The letterhead of your business is an important part of the brand. It represents professionalism, identity, and credibility. When you integrate your company logo and choose the correct typeface, as well as align it with your brand color palette, your design will convey credibility and authenticity. The strategic layout, whitespace or branding elements are all important design choices that contribute to an impressive letterhead. You should remember, when designing a company's letterhead, that the smallest details are important. The letterhead then becomes an actual representation of excellence for your brand.