Transform your Online Presence With Leading
Web Design Houston
Houston has a vibrant business scene, so if you want to be noticed among the many others in this thriving city, an online presence that is strong will make all the difference. You can think of your website as the virtual shopfront where you represent your brand in front of a worldwide audience. Graphic Digits prides itself on being the premier Houston web design company, providing top-notch digital services to help businesses establish a solid online presence. Here, we will examine how Houston's web design experts can improve your company and online presence.
Web Design Houston

: Unleashing Digital Potential
Houston's vibrant economy is at the center of the Lone Star State. It also boasts diverse businesses. As countless companies vie for your attention, you need a web design that is not just attractive but can also be converted. Graphic Digits' web design services have been tailored specifically to the Houston market.
Why Choose
Houston Web Design?
Local Experience: Our design team is well-versed in the Houston culture and market. We can create sites that are resonant with this audience.
Customized Solutions: There is no one size fits all. Houston Web design is customized for your brand and goals.
Responsive Designs: With the increase in mobile devices, it is important to prioritize responsive designs. This will ensure your website works and appears flawlessly on every device.
User-Centric Approach: A user-centric approach is essential. We develop intuitive interfaces that guide visitors smoothly through your website and encourage engagement.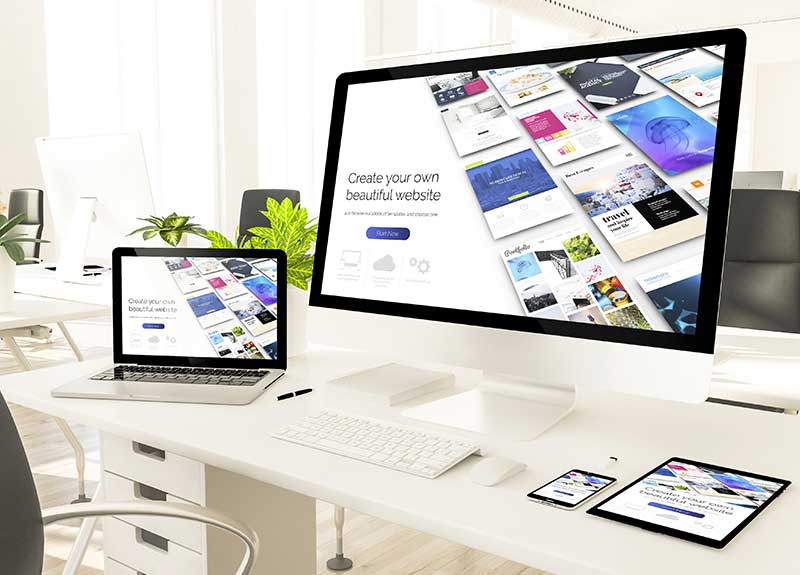 Are you ready to uplift your Houston business? We are here to help!
Open the door to your digital potential with Houston Web Design. Graphic Digits will transform your web presence. Enhance the visibility of your brand.
Houston has a highly competitive digital landscape. Your brand deserves to stand out. Graphic Digits will help you explore the possibilities of our web design skills to take your business to new levels. Let's work together to build a website for your brand that is engaging and effective.
Boost Your Brand Image with
Houston Web Design
Your website is not just an electronic presence. Your site is also a reflection of your brand values and services. Houston Web Design goes above and beyond to design websites that encapsulate the brand's essence.
Strategic Design Elements: Our designers strategically utilize design elements including color schemes and typography to ensure that your visual identity is maintained.
A User Friendly Experience: Create websites that engage your users from the first moment they visit. A user-friendly navigation system and interactive features improve the experience.
Conversion-Focused Design: We design our designs to maximize conversions. From strategically placed contact forms to calls to action, we optimize the results of your website.
Optimization for Search Engines: An attractive website will only be effective if you can find it. Houston web designers ensure that your website will be search engine optimized.
We are a team of professionals who have a vision and a process to bring it into reality
Developing a powerful website takes a thorough approach. Houston's web design includes several critical stages.
Consultation: Our first step is to understand your company, its goals, and the audience you're targeting. This understanding guides our strategy.
Conceptualization: Our creative designers will brainstorm concepts aligned with the identity of your brand. They'll also ensure that they resonate with audiences.
Design & Development: We start by creating a conceptual design for your website.
Feedback and Refinement: We value your input, and will work with you closely to refine this design. It is your feedback that helps us perfect every detail.
Launch and Finalization: Having made iterations to improve the design of your site, we finally launched the project.
Why choose
Graphic Digits

Houston for Graphic Design?

Local connection: Our Houston-based design agency has a good understanding of Houston dynamics, and we can build sites that are appealing to local audiences.

Design Excellence: Our talented designers are able to combine creativity with strategic thinking in order to design websites that are not only visually attractive but also strategically efficient.

The Result-Driven Method: When we design websites, it is with an end in mind – to get results. Our designs aim to boost user engagement as well as conversions.

Collaborative Partnership: We believe in collaboration. Your feedback is valuable, and we are committed to working closely with you during the design phase.
Here is where your digital evolution begins
Houston offers a wealth of business opportunities, so if you want to be successful, a good online presence is essential. Graphic Digits provides more than simply web design. Our digital services transform your brand. Get in touch with us to start your digital journey.
Graphic Digits will uplift your Houston business by using its expertise in web design. Start your journey online with us.
Your brand should have a strong digital presence in Houston. Graphic Digits can help you take your brand's image to new heights. We can work together to design a website that resonates with the audience of your company and helps it grow.
Graphic Digits will be happy to assist you in every way possible. This will be our way of showing you how much we appreciate your professionalism. Graphic Digits has the Exclusive web design houston, houston web design, web design in houston, web design company houston, houston web design company, Graphic Design Portfolio to add style to your worries.
"working with Graphic Digits comes with a lot of ease. Will definitely work with them again and again."
"Delivered quickly and exactly how I requested."
"Prompt service and updates were completed per my request."
"working with Graphic Digits comes with a lot of ease. Will definitely work with them again and again."
"Delivered quickly and exactly how I requested."
"Prompt service and updates were completed per my request."
Let's Talk
We're Ready to Help
Keep your concerns with the best reliable web design company in Houston Texas consultants of the Graphic Digits.